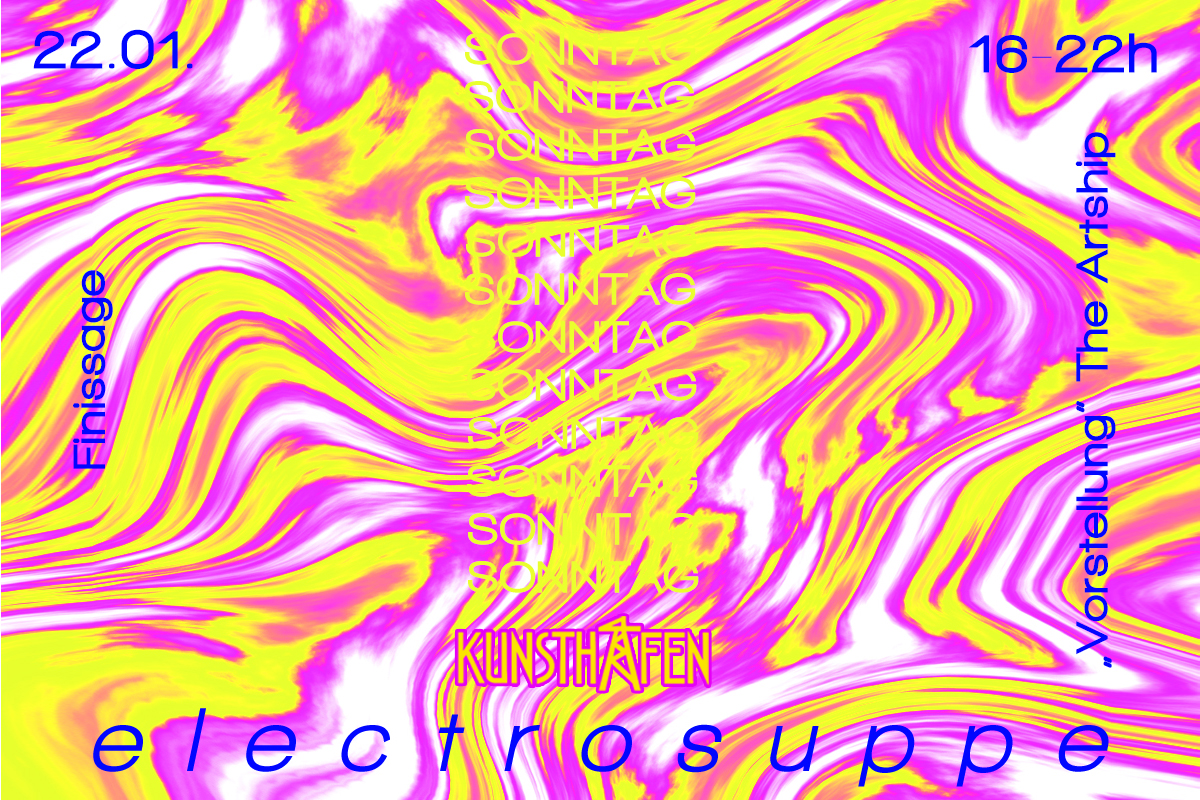 Electrosuppe 22/1/2023
sonntag tanz café im Kunsthafen

the Sunday Evening Dance Café
        Elektrosuppe
von anti saunt  (Veranstalterin, Konzept, Grafik, Kochen)
Pünktlich zum Start des neuen chinesischen Jahres des Hasen, öffnet die Electrosuppe ihre Pforten.
Dieses Mal sind wir zu Gast bei der Finissage "Vorstellung" des Künstler:innenkollektivs The Artship im KUNSTHAFEN.
Freut euch neben einer großartigen Ausstellung zum Thema "Vorstellung" wieder auf das köstliche von Anti Saunt zubereitete Süppchen, einer live Performance von evdokia, der ein oder anderen     Süßspeise und ein Bouquet an elektronischen Klängen, serviert von unseren FLINTA DJ Newcomer:innen.
Just in time for the start of the new Chinese year of the rabbit, Electro Soup opens its doors.
This time we are guests at the Finissage "Vorstellung" of the artist collective The Artship at KUNSTHAFEN.
 In addition to a great exhibition on the theme of "Imagination", you can look forward to the delicious soup prepared by Anti Saunt, a live performance by evdokia, a dessert or two and a bouquet of electronic sounds, served by our FLINTA DJ newcomers.
Anti saunt

Kunsthafen
Bayenstr. 28
50678 Köln
Sonntag, 22. Januar 2023
16-22 Uhr
Sunday 22nd january 2023
4-10 pm